Personally, I have found an Excel spreadsheet to be quite sufficient for tracking wine.  I track the following information: Physical Location; Description; Year (Vintage); Grape; Alcohol Level; Country of Origin; Quantity; From and To Drinking Dates; Rating; Price; and Date Acquired.  I also accumulate the costs and ratings so that I can calculate an overall average.  I have a standalone wine unit (a Vintage Keeper) with racking inside that segregates the wines both vertically and horizontally.  If you imagine the front of the unit as a spreadsheet, I assign letters to the columns and numbers to the rows so for example, the C4 cell is the 3rd to the right and four up.  I have about 150 bottles and can find anything in about three seconds.  See Wine Cellar Spreadsheet for layout.  Whenever I drink a bottle, I adjust a printed copy and update it perhaps once a month.
If however your storage requirements are more complex, or you want to track additional data on the wine and/or want to keep track of your tasting notes, then take a look at the following four products.  The 1st two are free and the last two are not.  My descriptions were in the main extracted from their respective websites.  All of the products were developed in the USA so some features may not translate 100% to Canada.

CellarTracker is a free cloud based tool that you can use to track the wines you are storing as well as the wines you have tasted. It provides numerous fields to let you track as little or as much data as you want about your wine collection and tasting history. The database is pre-populated with detailed information supposedly covering 99% of wines, thereby facilitating data entry. However, this product was developed in the USA so the coverage level may be a bit lower in Canada.  CellarTracker also features a massive database of community wine reviews that can be searched to find recommendations on wines.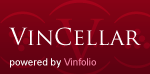 VinCellar is affiliated with VinFolio who provide an online trading platform in the USA which facilitates the direct sale of wine from one private collector to another. Using VinCellar, you can easily enter, update and subsequently view the following information on your collection – wine and vintage, quantity and bottle size, physical location, cost and purchase source, drink dates and tasting notes.
VinCellar has partnered with leading wine critics such as Jancis Robinson and Stephen Tanzer, and registered users of the database have access to their reviews and other material.  This product is free.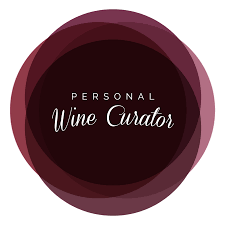 Personal Wine Curator catalogues and organizes any wine collection, wish list and favorites, and lets you know both when wines are ready to drink and when they must be drunk by.  You start off by entering your core data.  Then it can be extracted in a variety of ways.  Data is stored in the cloud and so can be accessed from any device.  It also comes with a food and wine pairing tool that offers many combinations for you to explore.  Pricing starts at US$10 a month which covers you up to 500 unique wine records.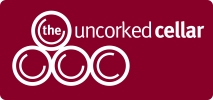 The Uncorked Cellar is a comprehensive home wine cellar information database.  The database is pre-populated with detailed information on most wines so to add a wine, you can either scan the barcode or enter a few letters to bring up the wine in question.  Then you add or modify the core information and add the desired quantity to a virtual rack display.  Core Information available includes vintage, price and quantity, cellar location and drink from and by dates.
You can also get winery details, notes from the wine maker and there are additional fields for you to add your own notes. You can save the information on your PC or keep it in the cloud. The basic Windows version of the software starts at US$125 a year.