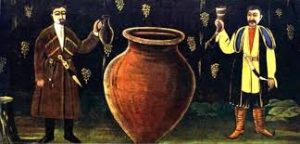 The major public policy issues relating to wine sold in Ontario are firstly whether the quasi monopoly on sales enjoyed by the LCBO should be relaxed; secondly whether the current Ontario ban on inter-provincial wine sales should be lifted; and thirdly whether part or all of the LCBO's operations should be privatized.
There has been some modest progress on the first point. Since October 2016, wines have been available at a number of large supermarkets in Ontario however many conditions and restrictions still apply so the processes involved may be prohibitively expensive for smaller Ontario producers.
As regards the second point, currently, only BC, Manitoba and Nova Scotia allow inter-provincial shipments however this may eventually change as a result of a court case ruling on April 29, 2016. The case arose because retiree Gerald Comeau decided to fight a $292 ticket he had received as a result of bringing beer, which was purchased in Quebec, into New Brunswick. Needless to say the New Brunswick government appealed the ruling as it would result in a severe dent to their revenues.  As a result of the far reaching implications of the decision relative to inter-provincial trade, the supreme court agreed to hear the case and it was heard in December 2017. Mr Comeau was assisted by the Canadian Constitution Federation. Refer to their press release for more details and their website if you wish to contribute to Mr Comeau's defence costs.  A decision is anticipated in four to six months.
Also, as a sidebar to a meeting of the premiers in July 2016 on inter-provincial trade, British Columbia, Ontario and Quebec have agreed to work together to ensure wines produced in each of their provinces can be bought online through their respective liquor control boards but there was no consideration of allowing people to buy directly from a wine producer and this looks unlikely to change.
As regards the third point,  there have been numerous discussions over the years about whether the province should sell or privatize the LCBO. It has been argued that the government could actually earn more money by dismantling the high-margin retail stores while keeping the lucrative wholesale business just as Alberta did.
In 2005, a review of the province's liquor distribution methods was conducted.  The report indicated that the potential benefits of privatization were greater consumer convenience and choice via a competitive retail environment; a reduction in government held investment risk; and an increase in annual revenues.  However the Liberal government of the day rejected the report and nothing much has happened since.  The decision to allow the sale of wines in some grocery stores in October 2016 will reduce the value of the LCBO retail stores to an outside buyer so privatization is very unlikely at this point.
Note that WineLaw.Ca are a terrific resource on regulatory developments in the Canadian wine world.
Read the articles below to explore these issues further:
January 16, 2018    Globe & Mail – Australia challenges Canadian provinces' wine sales at WTO
December 8, 2017  CBC – Low-key guy behind free-the-beer case awaits Supreme Court decision
December 7, 2017  CBC – Chief justice warns cross-border beer decision could create 'uncertainty
October 13, 2017    CBC –  Cross-border booze case gives Supreme Court chance to correct mistake, lawyers argue
May 4, 2017           Globe & Mail – Supreme Court to hear 'polarizing' border-beer case
October 28, 2016    Ministry of Finance, Ontario – Locations of Wine in Grocery Stores
October 28, 2016    Toronto Star – Wine available at select grocery stores in Ontario starting today
September 6, 2016  National Post – ON wineries worry cost of selling bottles in grocery stores will be prohibitively high
August 5, 2016        CTV – Ontario winery wins fight to tell people its location
July 22, 2016           CBC – Booze wars: Premiers squabble over free trade of alcohol in bid to protect bottom line
May 27, 2016          CBC – New Brunswick appeals border booze court ruling
April 29, 2016          WineLaw – NB case strikes down inter-provincial restrictions
April 29, 2016          Globe & Mail – Interprovincial beer ban violates Constitution, N.B. judge rules
February 23, 2016   Toronto Star – Wine plan isn't a big deal just a major change
February 19, 2016    National Post – Ontario just destroyed the possibility of ever privatizing the LCBO
February 18, 2016    National Post – Ontario uncorks wine (and cider) sales in grocery stores
February 17, 2016    WineLaw – Canada's Granholme revolution
December 9, 2015    Kathleen Wynne wants supermarket wine sales to boost Ontario industry
April 15, 2015           National Post -Delay in grocery store wine sales due to trade rules, report says
April 14, 2015           Fraser Institute – Prohibition liquor policies continue in Ontario and B.C.
2015                         Al Hudec of Farris, Vaughan, Wills & Murphy – Reforming Canada's wine laws
August 28, 2014       Globe & Mail – Beer and wine in Ontario: Will consumers prevail??
August 20, 2014       Globe – Ontario could make more money, see lower prices by ending booze monopoly
August 20, 2014       WineLaw – Ontario report calls for end to liquor monopoly
June 24, 2014           WineLaw – Federal Canadian Shipping Law Amended For Beer, Spirits
June 09, 2014           Free My Grapes – Inter-provincial wine woes not over
June 03, 2014           WineLaw – Canadian Wineries Need A Resolution For Shipping Law Mess
August 02, 2013        Blog- Inter-provincial trade in wine should be free
July 24, 2013             CBC – Wine trade within Canada still being blocked
June 30, 2013            Globe – Provincial barriers hamper the flow of domestic wine