The Alcohol and Gaming Commission of Ontario (AGCO)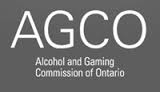 The AGCO is responsible for administering the Liquor Licence Act (LLA) that covers most aspects of Ontario's beverage alcohol laws. These laws provide the regulatory requirements for responsible sale and service of beverage alcohol in the province.
The AGO's responsibilities include Special Occasion Permits (SOPs).  These are required if you are planning to sell or serve beverage alcohol at special occasions such as weddings, charity fundraisers and receptions. In fact, an SOP is needed any time alcohol is offered for sale or served anywhere other than in a licensed establishment or a private place. SOPs are issued through LCBO stores on behalf of the AGCO.
From a consumer perspective, there are two types of SOP. A Private Event is one where only invited guests will attend. These events cannot be advertised and there can be no intent to profit from the sale of alcohol at the event. A Public Event is one that is open to the public. Public events can be advertised and fundraising or profit derived from the sale of alcohol is permitted.
The AGCO is also responsible for managing Auction Authorizations which allow alcohol to be auctioned. Applicants for an Auction Authorization must be a charitable organization registered under the Income Tax Act (Canada), or an Administrator, Executor or law enforcement officer acting within the scope of their duties. Alcohol being auctioned cannot be served or consumed on the premises where the event is held.
In late 2016, the Ontario government, via the AGCO / LCBO, authorized a number of grocery stores across Ontario to sell beer, wine and cider.  The government's intention is to gradually expand the number of authorized stores.  The AGCO is responsible for ensuring that these products are sold responsibly and in accordance with the Liquor Licence Act (LLA), the Liquor Control Act (LCA) and their respective regulations.  The word "responsibly" equates in practice to a plethora of regulations, which are largely unnecessary in my humble view, such as designated sales areas, standard hours of sale, limitations on package size and alcohol content, and training requirements for staff.
Liquor Control Board of Ontario (LCBO)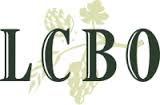 The LCBO is a Crown corporation, established in 1929, that retails and distributes alcoholic products throughout Ontario. It has a near monopoly on the sale of imported wines in Ontario and as a result is one of the world's largest sellers. Most imported wines are acquired through accredited agents.  See Agencies for details.  However the pricing of wines follows a strict LCBO formula.
Once or twice a year, the LCBO issues a products needs assessment to agents indicating the types of wines it would like to add to its portfolio.  Conversely, if a wine is not selling well, it may be dropped from the portfolio.
LCBO stores represent the vast majority of retail outlets licensed to sell alcohol in Ontario but there are a few exceptions.  Most beer is sold by The Beer Store, and a number of Ontario wine, beer and liquor producers are licensed to sell their own brands from their own premises.  In addition, certain wine retail shops selling Ontario wines are located on grocery stores premises.
Bars and restaurants in Ontario are generally required by law to purchase their alcoholic products from the LCBO, The Beer Store, or directly from Ontario wineries and breweries. Beverages sold at bars and restaurants must be consumed on the establishments' premises.
The LCBO pricing policies are a bizarre mixture of revenue generation on behalf of the Ontario government, and controls over alcohol consumption referred to as a "social responsibility" mandate.  As part of this mandate, the LCBO uses a system of minimum selling prices to discourage excessive alcohol consumption. This has been criticized as being a legally sanctioned price fixing mechanism to guarantee profits and discourage price competition, thus protecting established major producers.  Less intoxicating beverages such as light wines and beer are sold by the LCBO at reduced prices in order to influence consumption patterns.
The LCBO also conducts over half a million laboratory tests and tastes over 7,000 products each year. These tests confirm that the products are safe to consume, are authentic, and meet the standards set out in Canada's Food and Drugs Act and the Consumer Packaging and Labeling Act and their related regulations.
Vintners Quality Alliance (VQA) Ontario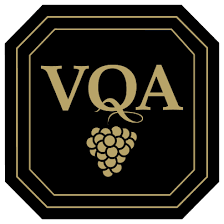 VQA Ontario was created under the VQA Act of 1999.  It is a regulatory agency responsible for ensuring the authenticity of claims of origin of Ontario wines seeking the VQA designation.  To be certified VQA Ontario, a wine must be made from specified grape varieties grown in Ontario. To be certified VQA from a region of Ontario such as Niagara Peninsula or Prince Edward Count, or a sub region such as Beamsville Bench, a specific percentage of the grapes must grow there. The VQA's regulatory system is similar to the AOC in France and the DOC in Italy (DOC).
The VQA is also responsible for enforcing winemaking and labelling standards.   For a wine to receive VQA certification, it must pass a chemical analysis, a label review and a taste analysis.  The tasting panel is made up of LCBO product consultants and their job is to ensure that a wine is of satisfactory quality and that it meets a "typicity" standard and is therefore "authentic" e.g. a chardonnay should taste like a chardonnay.
The VQA is a voluntary program but it makes sense for wine makers to submit their wines for approval since they then become eligible for provincial grants and other incentives.  However, the VQA has come under increasing criticism recently.  Some critics argue that the "typicity" rule that the tasting panel uses imposes a straightjacket on what should be a creative process.  See "Ontario wine makers urge VQA to reformulate certification process" and "Time to get rid of the VQA" for details.