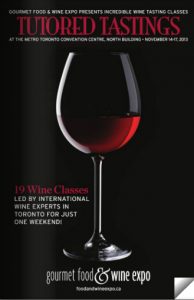 In a tutored wine tasting, an expert guides you through the tasting of a group of wines which have been selected in accordance with a particular theme e.g. a grape, country or style of wine. You can be tutored in various ways. One is to join a wine club however typically, the tasting is done first and the explanations are after. Another is to take a wine course which in a way is a regular series of tutored tastings. If you don't have much time to invest and are looking for a one off, The Gourmet Food & Wine Expo, held annually in November, has an extensive tutored tasting program.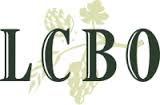 The LCBO runs a wine appreciation course and tutored tastings at selected stores across Ontario. They also put on cooking classes and a number of special events such as food and drink pairings and product tastings from top winemakers. In Toronto, courses are held at Yonge and Summerhill and Bayview Village Mall at Yonge and Sheppard. Visit the LCBO website for current offerings. Online education is also available through a video podcast series.

Alternatively, you can have a tutored tasting organized in the comfort of your own home. See Wine Consultants for individuals based in Toronto who can help. Tiny Bubbles Inc. is another possibility.