For general information on Chilean wines and wineries, refer to Wines of Chile
Wine Tour Operators

Arblaster and Clarke Wine Tours are UK based and were established by Tim Clarke and his wife Lynette Arblaster in 1986. They pioneered the whole concept of wine tourism in many parts of Europe. They present themselves as the world's leading specialist wine tours operator (which I would agree with) and run wine tours to all of the major wine countries with fixed departure dates. They also run champagne weekends, vineyard walks and wine cruises. Many of their wine guides are masters of wine.

Santiago Adventures were founded in 2003 and rechristened as Upscape in 2015. They are based in Santiago, Chile and offer a variety of food and wine experiences including an eleven-day Chile and Argentina wine adventure.
Tour durations range from half-day outings to an eleven-day Chile and Argentina wine adventure. Beach stops, helicopter rides, or skiing are part of some trips.

Montanamar Tours were founded by Hannes Schönauer, a sommelier with a background in hotel management and gastronomy, and are based in Concepcion, Chile. They offer a three day Deluxe Tour in Chile; an eight day Best of Chile Tour; and a thirteen day Argentina and Chile for Wine Lovers tour.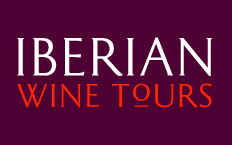 Iberian Wine Tours are jointly based in Northern Ireland and Spain, balancing company founder Jeremy Shaw's outsider's passion for Iberian food and wine experiences with his wife (and co-founder) Marisa's local insider knowledge. Their focus is high-end food and wine tours to Spain, Portugal, Chile and Argentina and they are constantly on the lookout for wonderful untapped travel experiences allied with fabulous local cuisine and culture. Their clientele come from a variety of locations, particularly from the USA & Canada.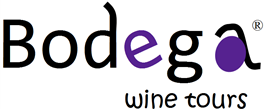 Bodega Wine Tours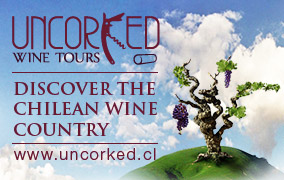 are based in Santiago and run English speaking day trips to the Casablanca, Maipo and Aconcagua valleys. I took two of their trips in February 2017 and can highly recommend them.  Another possibility is Uncorked Wine Tours.