Canadian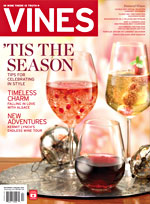 Vines is a national consumer magazine, based in Ontario, aimed at Canadians who buy, drink, and enjoy wine and food on a regular basis. It is particularly strong on Canadian content, especially the Niagara region. It has in depth profiles on wine regions, regular food articles, and a "sip and spin" feature in which record reviews also feature a companion wine. It is published six times a year and costs $11.95.
Quench,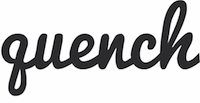 formerly Tidings, is included in an Opimian membership.  It has a food and drink focus covering wine, beers and spirits from around the world, easy-to-create recipes, spotlights on estates and producers, and the top wine and food trends. Columnists include Tony Aspler. It is published eight times a year. It costs $42.99 if you are not a member of Opimian.
Keep an eye out for CityBites – "Toronto's Guide To Great Food & Drink". It is published six times a year.
Foreign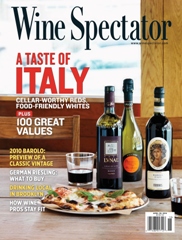 Wine Spectator is a California based magazine. It is somewhat biased towards Californian wines in its wine ratings but has comprehensive coverage on many topics of interest. Wine Spectator issues an annual "Award of Excellence" to restaurants with a high quality cellar – see Restaurants page for Toronto listings. It is published sixteen times a year and the print cost for Canadian subscribers is US$80.  You can also obtain a digital subscription.
Decanter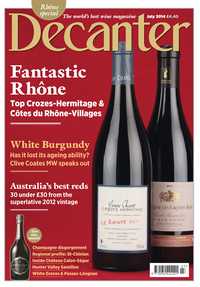 is UK based and is read in over 90 countries. Its web site modestly describes it as the world's best wine magazine and required reading for everyone with an interest in wine – from amateur enthusiast to serious collector. It is published twelve times a year and the print cost for Canadian subscribers for the 1st year is US$70.49. An iPad and iPhone subscription for the 1st year is US$58.99.