For general information on Argentinian wines and wineries, refer to Wines of Argentina
Wine Tour Operators

Santiago Adventures were founded in 2003 and rechristened as Upscape in 2015. They are based in Santiago, Chile and offer a variety of food and wine experiences including an eleven-day Chile and Argentina wine adventure.

Montanamar Tours were founded by Hannes Schönauer, a sommelier with a background in hotel management and gastronomy, and are based in Concepcion, Chile. They offer a thirteen day Argentina and Chile for Wine Lovers tour.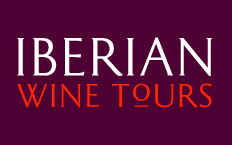 Iberian Wine Tours are jointly based in Northern Ireland and Spain, balancing company founder Jeremy Shaw's outsider's passion for Iberian food and wine experiences with his wife (and co-founder) Marisa's local insider knowledge. Their focus is high-end food and wine tours to Spain, Portugal, Chile and Argentina and they are constantly on the lookout for wonderful untapped travel experiences allied with fabulous local cuisine and culture. Their clientele come from a variety of locations, particularly from the USA & Canada.
Trout & Wine Tours are a small boutique operation based in Mendoza City and offer one day wine tours to Lujan de Cuyo and Valle de Uco. They also offer a "horse riding through the vineyards" tour and a cookery class in a winery. They like to keep their tours personal and avoid conveyor belt tourism.  I took a one day tour with them in 2013 and can thoroughly recommend them.
Other local wine tour operators are as follows: