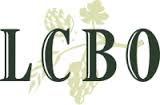 The LCBO retails and distributes wine throughout Ontario.  Its stores represent the vast majority of retail outlets licensed to sell alcohol in Ontario so it is the usual starting point for buying wine in Toronto. Products are categorized either as General Listing or VINTAGES. General Listing products are available on a year over year basis subject to reaching sales volume targets.
If a wine is added to the General Listing, the sales volumes are likely to increase substantially so Agencies are always trying to get more of their products listed. General Listing wines are mostly geared to day-to-day drinking although some can be cellared.
VINTAGES

is a business unit of the LCBO that sells wines that are generally more upmarket than those on the General Listing. VINTAGES wines can be divided into three broad categories:
New Releases: VINTAGES releases an assortment of wines and spirits bi-weekly, every other Saturday. There are approximately 125 products in each new release. Quantities are often limited and can sometimes sell out the day of the release so if there is a wine that you really want, don't delay. Some stores will put the wine out before Saturday. Products are listed in a bi-weekly magazine which is also available online although you may find the print on the small side. The magazine also does in-depth features on selected products, wine regions, trends and winemakers.
Essentials: These wines are a cross between General Listings and VINTAGES New Releases. They comprise 100 customer favourites. They are always available and tend to be from well-known producers.
Classics: These are top quality wines and accordingly are likely to be quite expensive.? Classics are released monthly and can be acquired either online or by phone starting at 8.30 am on the applicable date. Call 416-365-5900, select 4 for Vintages and 1 for a new order. You can sign up for a free newsletter which lets you know what is available on the next release and when.
There is a VINTAGES section at most LCBO stores in the Toronto area. Major VINTAGES locations are
2 Cooper St at Queen's Quay
10 Scrivener Square (Yonge & Summerhill)
Bayview Village Mall (Sheppard and Bayview)
Crossroads at 2625D Weston Road (Weston and 401)
If visiting your closest store is a bit of a nuisance, the LCBO now has an on-line ordering and direct delivery facility. The order must be a minimum of $50 and can either be delivered to your address for $12 extra or to the LCBO store of your choosing at no additional cost. Delivery times vary depending on what you order and where you direct it to be shipped. There are 5,000 brands listed now, including most on-shelf general list and VINTAGES items, plus several hundred items not in stores that can only be purchased by the case with much longer delivery times. In 2017 the plan is to expand the selection to 16,000 brands.  Follow this link to explore further.
Also, the LCBO has introduced a destination stores program for wines from various countries. These locations carry all General Listing and VINTAGES products from the destination country, plus selections from the Consignment Warehouse, from which importing agents supply restaurants. See link for the countries and stores involved.
If you want to build a cellar, VINTAGES is by far the best place to start and it is a good idea to build a relationship with an LCBO consultant in your local store. In my experience, they are extremely professional and love to help. I also recommend serious consideration of a Rating Service. They are very cheap and provide excellent advice.
If you know the name or product number of the wine you are looking for, the LCBO site has a useful product search feature, which enables you to drill down by location to determine availability. You can either enter your postal code or enter one of the four Toronto locations, namely Toronto for the central and downtown areas; Etobicoke; North York; & Scarborough. Quantities are updated ever Saturday so call ahead if there aren't many left. If you are a subscriber to WineAlign, you can view the LCBO inventory balances for a particular product directly on their website. This is a particularly useful feature as in many stores, the product is put out a day or two before the official Vintages release date.