The Niagara region boasts many excellent wineries, which can easily be accessed via a day trip from Toronto. However when you throw in the Shaw Festival, golf and fine dining, you should seriously consider a weekend excursion from Toronto.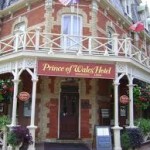 Niagara-on-the-Lake (NOTL) makes a great base for weekend activities. Niagara Bed & Breakfast Accommodations has some excellent properties, often centrally located, and at reasonable prices. If an upscale hotel is more to your liking, the NOTL tourism site has useful information on accommodation and restaurants. Try a Vintage Hotels property for an up market experience. St. Catharines can also be used as a base, and their tourism website has extensive information on hotels and events.
If you are staying in NOTL and you are a keen golfer, I strongly recommend the NOTL Golf Club, a 9-hole course right beside the lake, which was established in 1875.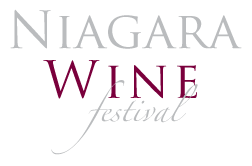 The Niagara Wine Festival is a non-profit organization that runs a series of seasonal wine festivals in the Niagara region – The Niagara Icewine Festival in January; The Niagara New Vintage Festival in June; and the Niagara Wine Festival in September.
For detailed information on Niagara wineries, start with Wine Country Ontario which is managed by The Wine Council of Ontario, a non-profit trade association for the wine industry in Ontario. The site is a comprehensive resource for Ontario wine including regional overviews, specific information for each winery including special events, local cuisine, route maps, and day trip and vacation information. Vines Magazine is also a good source.
Wine Tour Operators

Niagara Wine Tours International are based in NOTL and offer daily tours (four wineries plus lunch) with pick up from NOTL, Niagara Falls or St. Catharines. Alternatively, you can take a leisurely train ride to Niagara Falls from Union Station, Toronto and spend the day on a private tour of Niagara wine country. They are in Yahoo's top twenty wine tour sites.
Crush on Niagara Wine Tours

 are based in NOTL and provide guided van tours daily, year round, to both the Bench wineries of the Niagara Escarpment and the wineries of NOTL.  Tours can be full day or half day. They also organize Corporate and Social group tours as well as overnight package getaways. They are in Yahoo's top twenty wine tour sites.
Other NOTL based possibilities are Niagara Getaway Wine Tours who offer a variety of tours including a self-guided bike tour, and Niagara Vintage Wine Tours who offer half day, full day, dinner, and private wine tours.


Companies that offer a Toronto commuting option for some of their trips include Niagara Grape & Wine Tours and Niagara Airbus who offer door-to-door winery tours from Niagara or Toronto Hotels.
Wine Tours Toronto

 specialize in one day tours to the Twenty Valley – Beamsville Bench, Vineland, Lincoln and Jordan and will pick you up from Toronto, Oakville or Burlington. They also run a half day urban wine tour in the GTA.