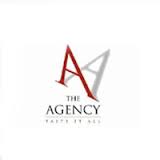 The vast majority of imported wines available in Ontario can be found at an LCBO retail store however, as a rule, they have been originally sourced via an officially accredited agency.  Some wines do not have an LCBO listing and so must be obtained directly from the agency.  These wines have been brought in under the LCBO's consignment program to service corporate customers, particularly higher end restaurants, that prefer to list non-LCBO products so as to have relative exclusivity. Other agency customers include hotels, casinos and private clubs. Individuals may order these non-listed products also.
Agencies can have excellent wines which never reach the LCBO either because the producer doesn't make enough or the wine is very specialized or it does not meet the criteria laid down by the LCBO for new wines.  So if you have particular tastes in wine and/or you like the idea of getting a more exclusive product, it is well worth your while to build a relationship with one or more agencies. They also might be able to help you order a particular wine that you discovered overseas if you know exactly what you want. Pricing is regulated by the LCBO however so it's not really a way of saving money.
Many agencies will now deliver to your doorstep however note that you have to buy a minimum of a case unless the wine is produced in Ontario. A case is usually twelve bottles but is sometimes six. Comprehensive information on all Ontario agencies is available from Drinks Ontario, formerly the Ontario Imported Wines Spirits and Beers Association.
A number of agencies offer a free e-newsletter to keep their readers up to date on new product offerings. See below for links. Some also hold an annual tasting to showcase their products.

If you are interested in starting up your own agency in order to import wine, spirits and beer into the Ontario marketplace, I highly recommend Steven Trenholme's course entitled "Importing Wine, Beer & Spirits For Pleasure & Profit". Steven is a thirty-year + veteran of the beverage alcohol industry. Refer to his website for further details and the date of the next seminar.