Matching Principles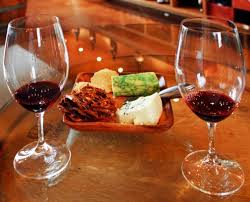 Here are some basic principles underlying the optimum matching of food and wine:
There are four basic tastes in food and wine – sourness, saltiness, bitterness and sweetness. The key is to match the flavour and aroma characteristics e.g. an acidic wine with an acidic food. Serve acidic wines with salty food, as there are no salty wines. However, don't match a sour dish with a sour wine as the sourness compounds.
Wines with tannin are good with grilled meats as the bitterness of the tannin complements the iron in the meat.  They are not good with turkey though since turkey lacks fat and is therefore unable to soften the tannins.
Make sure a dessert wine is a bit sweeter than the dessert itself. Young reds are often a good choice with medium weight dishes as the natural astringency is tempered by the food flavours.
The old rule of white wines with white meats and red wines with red meats is still a good concept but doesn't always apply and is overly simplistic. A better approach is to match the weight of the wine to the weight of the dish so that neither overpowers the other e.g. a light white with fish cooked in butter; a medium red, say a pinot noir, with a stronger flavoured fish dish such as tuna in a cassis sauce; and a heavy red with BBQ'd steak.
Consider the ethnic factor e.g. a Chianti wine with rustic Italian fare and avoid wine with salads due to their vinegar component.  Also avoid wine with really hot food although a spicy wine such as a Gewurztraminer will work well with spicy food.
If it's Thanksgiving or Christmas and you are wondering what to pair with the turkey, Riesling is the classic white option with Chardonnay as a runner up, and Pinot Noir is the classic red option with a Rioja or Chianti as a runner up.  See Decanter article for further discussion
Food and Wine has a useful article on what foods go with each grape. However, if you want to drill deeper to find the right wine for a particular recipe or vice versa, try out the food/wine matching tool at Wine Align
If you are interested specifically in wine and cheese pairings, a team of molecular biologists and computer scientists from the University of Toronto has founded wineandcheesemap.com, a website and app that features nearly 1,000 wine and cheese pairings.  Read the CBC News article first for an overview on how it works.
Food & Wine Cookbooks
See below for three recommendations but if you want to broaden the search, try Amazon and Barnes & Noble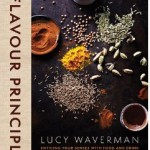 Every great dish has a centre of gravity, a flavour or essence that pulls together other ingredients into a coherent and compelling whole. Indian curry spices, fiery Thai chili peppers, lemony citrus, smoky barbecue rubs are all flavours that we adore and get our taste buds asking for more. Flavour is, quite simply, what makes us passionate about food and drink. The Flavour Principle, authored by Canadians Lucy Waverman and Beppi Crosariol, focuses on this fundamental concept. Organized around eleven distinctive tastes, from spicy to tart to bitter and beyond,The Flavour Principle features more than thirty menus with complementary, and sometimes surprising, beverage pairings and covers flavours from all over the world.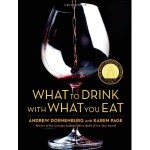 What to Drink With What You Eat, authored by husband and wife team, Karen Page and Andrew Dornenburg, is a comprehensive reference guide and perhaps the best food and drink pairing guide on the market. The book is extremely user friendly, with well indexed food and drink pairings, is thoroughly researched, with input and advice from top chefs and sommeliers, has terrific photography, is fun to read, and contains hundreds of potential food and drink pairing options. It also has an extremely capable advisory board composed of top chefs and sommeliers.

A glass of wine can be delicious, but when it is paired with the right dish, it can resonate in a magnificent way. This cookbook lets any cook plan a meal in perfect concert with a favorite or special wine. Mystified by the art of choosing a wine to go with your meal, or vice versa. Is white wine with fish the only rule you know. The Wine Lovers Cookbook is a unique guide for the wine lover and cook who considers wine an essential part of a meal and wants to understand the dynamic interplay between wine and food.
Author Sid Goldstein describes in detail the flavour profiles of thirteen popular grapes and explains which ingredients balance each wine, giving the reader a professional foundation for planning meals with each kind of wine. He also offers 100 recipes, from appetizers to desserts, specifically created to complement a particular grape. The Wine Lovers Cookbook is an essential reference and an inspiration for anybody who want to make the most of an excellent glass of wine.
Professional Help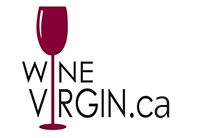 If you need some help on food and wine matching, try WineVirgin, a local company based in St Catherines.  Sign up for their wine club to get food and wine pairing tips, party tips, and wine tasting invitations