If you are a wine lover and you also have a taste for overseas travel but you would prefer an organized trip from Toronto as distinct from making all the arrangements yourself, read on:
Steve Thurlow, Billy Munnelly, Tony Aspler and Edward Finstein typically run one or more overseas wine tours annually. Check their websites for details on upcoming tours.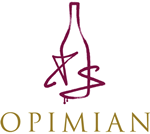 The Opimian Society is a national non-profit wine purchasing co-operative. Its Toronto chapter runs several overseas tours a year.
Fine Vintage Ltd
offers the WSET program,both in Toronto and other cities across Canada and the United States. It is owned and operated by James McCluer who is one of a small number of Masters of Wine in all of North America. It describes itself as the largest luxury wine tour company in Canada and runs wine tours to selected countries, hosted by a local Master of Wine. Follow the link for this years offerings.
The following two travel companies offer tours with a wine component:

Arts and Leisure Tours, formerly known as Travel With Flair offer the following independent tours: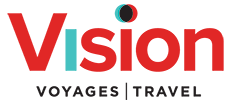 Vision Travel offers an escorted Chianti Wine & Walking Tour and a Bordeaux, Vineyards and Chateaux Tour