The following consultants are based in the Toronto area and will typically provide a full range of wine related services to both individuals and the corporate world. This includes the organization of private tastings; event planning; support for wine themed charity functions; delivery of seminars and lectures; wine list design for restaurateurs; and wine appraisal. Some consultants also lead wine tours to various overseas destinations:
Tony Aspler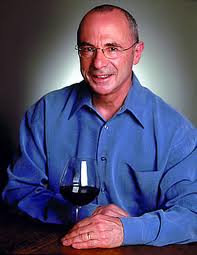 is a member of the Order of Canada. He is an accomplished wine educator and lecturer and averages forty to fifty personal appearances a year at seminars and lectures. He has been writing about wine since 1975 and is the author and co-author of a number of wine related books including wine primers, cookbooks and wine murder mysteries. Tony is the founder of the annual Ontario Wine Awards competition, an honorary governor of Cuvée, and a director of both the IWEG Drinks Academy and The Canadian Wine Library. In 2001, he co-founded a charitable foundation, Grapes for Humanity, to raise money through the wine community for the victims of landmines. Tony usually leads an an annual wine tour via Pauwels Travel & Tours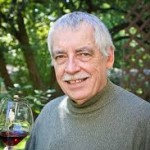 Konrad Ejbich is a seasoned wine, food and travel writer and broadcaster. He has written articles for numerous publications and was a regular correspondent for Wine Spectator, StarWeek and WineTidings. He is currently a columnist for CityBites. He was the regular commentator for CBC Radio's monthly wine phone-in on Ontario Today with more than a million listeners per show for over 20 years. He also has many TV appearances to his name including CBC, CTV and Global. He currently produces his own interview show on YouTube called Pro & Kon.
Konrad is a certified wine judge and is past president of both The Wine Writers' Circle of Canada and The Toronto Culinary Guild. He was Director of Education for the Canadian chapter of L'Academie du Vin, the international wine school started in Paris by Steven Spurrier. He also acted as an advisor to the Sommelier Program at George Brown College and was chief wine appraiser for the Toronto Symphony Orchestra's Fine Wine Auction for five years. His last book was A Pocket Guide to Ontario Wines, Wineries, Vineyards & Vines McClelland & Stewart) and he is currently working on a new edition.
Edward Finstein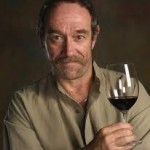 a.k.a. the Wine Doctor has written articles for many Canadian publications, acted as a judge in many national and international competitions, lectured at trade shows, appeared on radio and TV, and taught both beginner and expert classes at George Brown College. He can organize private tastings for both corporate and personal functions and provides appraisal services on request. His book Ask the Wine Doctor won an award at the Gourmand World Cookbook Awards in 2003 and he has since published Pinot Envy, a murder mystery set in Napa.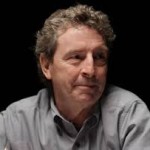 David Lawrason has been an independent, full time wine writer, educator and wine competition judge since 1986. In 2001, he founded the Canadian Wine Awards. Formerly with the Globe and Mail and Wine Access magazine, David is a member of the Wine Align team, which reviews and rates the wines in the LCBO's bi- monthly Vintages releases and authors the National Post wine column on Saturdays. David is also the wine columnist for Toronto Life and currently teaches WSET courses for Fine Wine Vintage Ltd.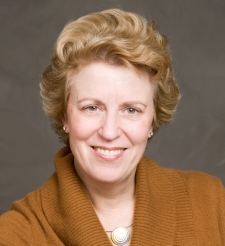 Margaret Swaine is a nationally published wine, spirits, food and travel writer. She was the founder and first president of the Wine Writers Circle of Canada and is a long-time member of the Society of Wine Educators. She has also served as an expert witness in several wine disputes, and participated as a wine judge in several global competitions. Margaret is a member of the Wine Align team, which reviews and rates the wines in the LCBO's bi- monthly Vintages releases and authors the National Post wine column on Saturdays.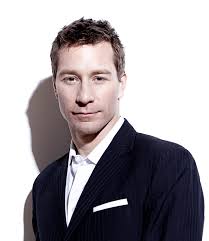 John Szabo is Canada's first Master Sommelier, earning the title in 2004. John offers a full range of wine consulting services for restaurants, wineries and consumers. He judges at wine competitions across the globe, facilitates staff training courses for the hospitality industry, writes, consults, and teaches regularly for the Court of Master Sommeliers and the Canadian Association of Professional Sommeliers. John is the wine editor of Toronto's CityBites Magazine and the author of Pairing Food and Wine For Dummies. John is a member of the Wine Align team, which reviews and rates the wines in the LCBO's bi- monthly Vintages releases and authors the National Post wine column on Saturdays.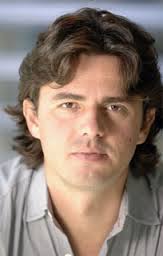 Zoltan Szabo is one of Toronto's leading sommeliers. He has created and oversees many award winning wine programs for some of Toronto's top restaurants. He is a contributing editor to CityBites Magazine, Drinks editor of Asian Gourmet, and contributes tasting notes to a variety of sources including WineryToHome.com, Vines Magazine and the Ontario Restaurant News. He also delivers Wine Council of Ontario training seminars along with John Szabo and travels the world as an international wine judge.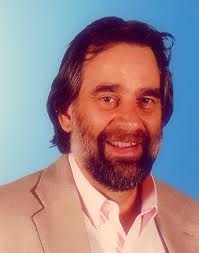 Steve Thurlow was Education Director for 16 years up to 2014 of the IWEG Drinks Academy, which delivers the International WSET Education program in Ontario. Steve is a member of the Wine Align team. His role there is to review and rate wines on the LCBO's General Listing and publish a monthly report, featuring the top fifty wines by value. He is an internationally recognized wine judge and is a member of the judging team at both the Annual Canadian Wine Awards and at the annual Decanter World Wine Awards. Steve established his own wine agency in 1993, which was incorporated into Corby Distilleries in 1999. In 2001, he established Wine for Life, which focuses on the training and education of hotel and restaurant wine staff and wine agency personnel. Steve also leads annual wine tours to various overseas destinations.
Michael Vaughan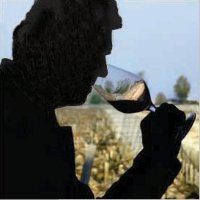 has more than two decades of journalism, teaching and wine tasting experience. He is an internationally accredited wine judge and was a founding director of the Society of Wine Educators. His columns have appeared in many publications including Toronto Life Magazine and he was the wine columnist for the National Post from 1999 to 2008. He tastes approximately 10,000 wines and spirits annually and provides ratings on Vintage releases in his monthly Vintage Assessments newsletter.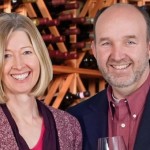 The Wine Coaches, a.k.a. Richard Kitowski and Jocelyn Klemm. Richard is a certified sommelier who has travelled to over 20 wine regions of the world. He writes frequently for newspapers and magazines and is a regular columnist for Caledon Living. He taught wine appreciation through a local community college and conducts wine workshops for corporate and other audiences. Jocelyn is also a certified sommelier. She is a professional speaker and through her workshops, loves to help others discover magical wine and food combinations.