If you enjoy wine but you are frequently uncertain as to what to buy, there are two approaches you can take.  The first is to build a relationship with an LCBO product consultant at your closest retail store.  The 2nd is to seek advice online by buying a subscription to a wine rating service or alternatively to a wine expert's newsletter.  Most wine experts, although not all, score wines using the 100 point scoring system.  Unless you are on a very tight budget, I would not buy anything below an 87.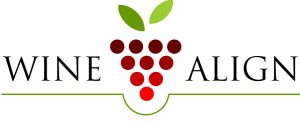 Wine Align is a community-based subscription service for reviewing, sharing and discovering wine. It provides a detailed product review of the bi-weekly VINTAGES release. Wines are reviewed by a panel of expert wine critics (John Szabo, David Lawrason and Sarah d'Amato in particular) using the 100 point scoring system. Also, Steve Thurlow publishes a monthly listing of his top 50 value picks on the LCBO general listing.
The Wine Align product reviews are integrated with the LCBO's inventory availability so it is very easy to set up your favourite stores and check the availability of the wine you are interested in.  Also, once in a while, Wine Align organize winemaker dinners.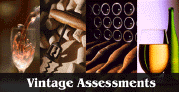 Vintage Assessments, compiled by Michael Vaughan, is another subscription service providing a detailed product review of the bi-weekly VINTAGES release. Ratings are based on a maximum of three stars ***. It also provides news of upcoming events.
Newsletters

 typically contain news and views from the world of wine as well as the author's review of the most recent Vintages listing.