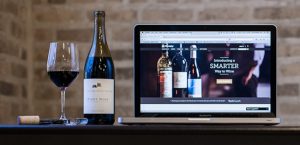 If your time is at a premium, online ordering may be of interest.  In Ontario, wines made in Ontario and wines imported from another country can be sold online however the sale of wines to an Ontario resident from other provinces is more problematic.
The shipping of alcohol from one province to another used to be prohibited by a federal law but in June 2014, the federal government amended the law to exempt the interprovincial shipment of beer and spirits.  However, the provinces have not embraced the spirit of these changes and have created various barriers to interprovincial "direct to consumer" shipments.
Ontario's laws don't cover this topic so according to one legal expert, individuals may now import wine from another province for personal consumption. The LCBO does not agree with this interpretation. See Shipping Laws on Wine for a chart which summarizes the current situation by province and visit the Wine Politics page for emerging developments.
The LCBO now has an on-line ordering and direct delivery facility.  See LCBO / Vintages page for details.
See below for Ontario companies that specialize in the ordering of wine online  Unless the wine is Canadian, the minimum order is a case – six or twelve bottles depending on the packaging.

Winerytohome specializes in Ontario products that are generally not available at the LCBO because of production limitations. This effectively allows the small boutique winery and/or small lots of premium products to reach a wider audience.
You can sign up for a variety of monthly packages or pick and choose wines from the site. All wines on offer have been tasted and personally approved by Tony Aspler and David Lawrason.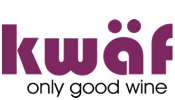 Kwaf specializes in good value Ontario wines. Their team are constantly in contact with the wineries to find good deals. When they find one, they provide that information to their customer database. You can order and pay for the wine online and it is shipped via Canada Post. You can buy just one bottle for a delivery fee of $10. Delivery is free if you buy six or more. You can buy individual bottles or join their wine club (ClubK) for a set price and receive 6 different bottles (typically 4 red and 2 white) quarterly.

WineOnline.ca focuses on imported wines that are not available at the LCBO as well as some Ontario and BC wines. They also sell accessories.

WineWire allows customers in Ontario to purchase case lots of wines directly from independent wine agents. WineWire acts as a marketing representative for the wine agencies listing their products on their site and does not directly handle any part of the actual buyer-seller transaction. For now, WineWire only promotes wines carried by Ontario wine agents.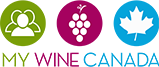 MyWineCanada acts as an online agent for select Canadian wineries, mostly from Ontario but also a few from BC. You can order and pay for the wine online and it is shipped directly to you from the winery. You can buy individual bottles or join their wine club for a fixed monthly amount and receive two or three bottles monthly from a designated winery of the month.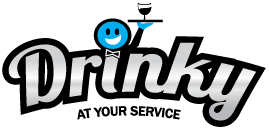 Drinky is designed to bring you wine, spirits and beer products that are not listed with your local liquor board or retailer. Their focus is the world of artisan, boutique and craft producers of alcohol.