If your personal circumstances are such that you want to store wine but don't have storage capacity yourself, there are several Toronto companies that can store your wine as well as provide other services on the wine front:

The Fine Wine Reserve is a custom designed state-of-the-art wine storage facility located at King Street West and Spadina Avenue. It offers 24/7 access, robust security, a climate controlled environment and a conveyor system. Clients have a choice of their own private alarmed unit or custodial storage. There is also a members lounge and tasting room, which can be used on a casual drop-in basis or rented for special occasions.

Iron Gate, located at 51 Laird Drive, manages an environmentally controlled high security vault for storing their clients' wine. The facility is accessible only by their staff. Other services they provide include cellar inventory and management, selling wine at USA auctions, cellar appraisals for insurance purposes, and charity wine auction services.? They also have event space available for private dinners and parties.
The Vintage Conservatory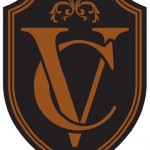 , located on Lombard Street, is a private wine storage club set in a climate controlled environment. Wines are kept in individual lockers, which are guarded by a state of the art security system including biometric access scans. Alternatively, bulk wines can be stored in a private storage area accessible only by the Conservatory's staff. The facility includes a members lounge where members can enjoy their wines and network with one another. Once a month, an Importer or Wine Maker tasting is held where members can taste wines typically available only by consignment purchase.