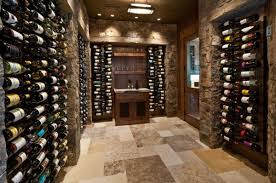 If you drink your wines within a week or two of buying them, you don't need to worry about storage options but if you plan to buy and hold wines, you'll need to store them in a climate controlled environment otherwise, once the temperature goes much above 18C (65F), the wine will start to deteriorate. Optimum storage conditions consist of an environment that is free from fluctuations in temperature, has some humidity and air circulation, and is free from vibration, light, and odours.
The temperature should be between 13C (55F) and 18C (65F). The bottle should be sloping slightly downwards so that the cork is always moist otherwise it will dry up and let oxygen in. Incidentally, it is not a good idea to store wine in a fridge. The constant vibration will have a negative effect on its flavour, the lack of moisture will eventually dry out the cork and lead to air getting in, and because of the low temperature (average is 7C or 45F), a good wine will not evolve.
A good practical solution for many is a freestanding wine cellar, which comes with a cooling unit to regulate the temperature. Capacities range from 20 bottles to 500. If you have limited space and a kitchen renovation pending, some of the smaller units can be built in. If expense is no object, you can have a custom built cellar designed with modular climate control and racking systems but if you are into the big bucks, be sure to obtain a certified appraisal of your collection and build it into your insurance policy. Visit the following companies to do some comparison-shopping:

Rosehill Wine Cellars is located at 339 Olivewood Road, Toronto.? They have a variety of wine cabinets, wine cooling units and wine racks.? They also design and build custom cellars and, in addition, provide a design service for people who want to build their own cellar but purchase the equipment and materials from them. As well, they have wine accessories, crystal, decanters, and wine cellar management software to help you better manage your collection.
Wine Cave Inc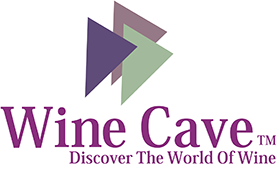 is located at 250 Don Park Road, Unit 14, Markham. They have a variety of wine cabinets, wine cooling units, wine racks and wine accessories.

Yonge Street Winery is located at 14,834 Yonge St, Aurora.They have a variety of wine cabinets, decanters, aerators and glasses, particularly Riedel and Spiegelau. They also offer cellar design and do-it-yourself cellar options.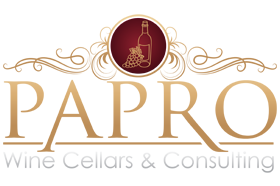 Papro Consulting specialize in custom designed cellars. Their roots are in the construction industry and they have since expanded into wine cellars. Their showroom (appointment only) is located at 1131A Leslie Street, Toronto.

Wine Cellar Creations is a manufacturer of pine and mahogany wine racking systems since 1997. They also carry free standing cellars, cooling units, redwood racking, accessories and build custom wine cellars. All of their wine racks are hand made by skilled craftsmen.