If you want to enhance your wine knowledge and better understand the various aromas associated with particular grapes, the following products may be of interest: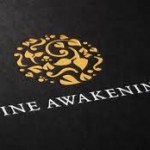 Wine Awakenings,a Toronto based Canadian company, has a series of aroma kits, which are primarily varietal based. Instructional and educational content is provided with each kit together with the life expectancy of the aromas. They also compare and contrast their product features with those of Le Nez Du Vin. See this Globe & Mail article for a review of the company.

25 years ago, Jean Lenoir invented the "Le Nez Du Vin" aroma kit as a means of educating wine lovers and improving their sense of smell. The original product contained 54 small scent bottles and can be obtained in Toronto, along with other versions of the product, from Rosehill Wine Cellars, Wine Cave or Yonge Street Winery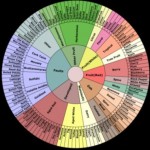 The Wine Aroma Wheel was developed in the 1980's by Professor Ann Noble of Davis University in California. It is a scientific approach to flavour classification. Innovinum is the exclusive Canadian distributor. The price is $6 plus taxes and shipping.