Toronto Area

Rosehill Wine Cellars Inc, in addition to providing wine cabinets, have a wide array of glasses and decanters including Riedel as well as a comprehensive selection of accessories including corkscrews, funnels, coasters, buckets, stoppers, cutters, pourers and wine bags. They are located at 339 Olivewood Road, Etobicoke, Toronto.
Alternative sources for wine accessories, but slightly out of town, are Wine Cave at 250 Don Park Road, Unit 14, Markham and Yonge Street Winery at 14,834 Yonge St, Aurora
Designs On Wine

is located in Whitby, Ontario and specializes in wine related T-shirts, caps, visors, bibs and doormats.

Sticky Lizard specialize in embroidery and screen printing. Their wine products include corkscrews, wine bags, wine kits and bottle openers. They are located at 171 East Liberty St, Unit 137, Toronto
Online

WineOpeners have contact information for Toronto and San Francisco. They specialize in custom imprinted corkscrews and also offer a wide variety of printed wine accessories for personal or promotional use.

Wine Vine Imports is based in Raleigh, North Carolina and has a comprehensive selection of wine accessories including wine aerators, decanting and wine preservation tools; glassware; wine furniture, coasters, candles and wine lighting; wine journals and label lifters.
Wine Enthusiast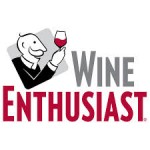 is based in Mt Kisco, New York State and has an extensive array of wine accessories including glassware, houseware, wine openers, wine bags for travel, aerators, journals, maps, bottle stoppers, preservation systems and bar accessories.? They also publish a magazine of the same name which is available in both print and digital formats.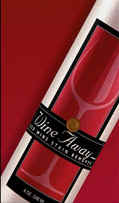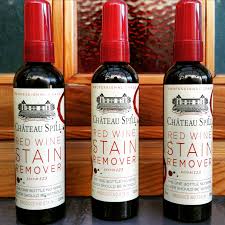 If you need a red wine stain remover to cope with the occasional "accident" and lets face it, who doesn't, you have two possibilities.  The first is the red wine stain remover from Wine Away. In Toronto, it can be obtained from Linen Chest. Otherwise, try Wine & Tableware.com in the USA.  The 2nd possibility is Château Spill Canada from whom you can order online.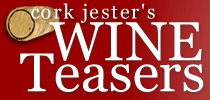 Wine Teasers is a wine trivia game that can be played by played by beginners and experts alike.  As of April 2016, it is "off market while we develop a new edition" according to the makers.  However, Amazon.com still has the original version.