There are a multitude of wine apps out there today however many provide information that you could equally well get from a website.  So the two apps I've listed below were specifically developed for use by a smartphone.  They have both Android and Apple versions:
Vivino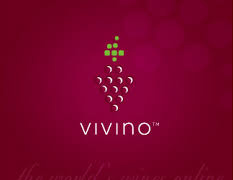 If you take a photo of any wine label with the Vivino app, it uses image recognition software to connect the photo to its database of over a million wines and instantly tell you the wine's rating, review and average price.   Situations where it would be useful include shopping for wine; scanning a wine list in a restaurant to see the rating and review of each wine on the list, thus helping you to pick the right wine; or following up on a wine that you have consumed at a restaurant or private household that you love and want to obtain.  Another scanning option is Delectable but see JancisRobinson.com for a UK review of both products.
LCBO

This app allows a customer to search the LCBO's entire selection of wines, spirits and beers by keyword or item number or by using the built-in barcode scanner. You can also find product inventory at nearby or favourite stores and get serving suggestions. Other features include a store locator to find stores by city or postal code or by using a person's location; a favourites list for adding products and stores for quick access; and detailed product information.  According to the LCBO, the most popular features of the app are the ability to scan a Universal Product Code (UPC) and to search for LCBO stores.